Science Department
At Shavington Academy, in the science department, we encourage pupils to learn through investigation and discovery. Using practical experimentation and research to develop a depth in scientific knowledge, building transferable skills we need later in life.
The three sciences; biology, chemistry and physics are studied equally, and we offer a separate science course at KS4.
Pupils will examine topics from the building blocks of life, molecules and matter, to the laws of physics, which govern the world we know. These topics are revisited over 5 years to build a high level of understanding for each individual pupil.
We also discuss important current developments to relate learning to real life and how science can impact us all.
Key Stage 3 Journey
Our KS3 course follows the Exploring Science scheme of work. It is clearly divided into biology, chemistry and physics units and all students will follow a balanced curriculum. As well as developing our students' knowledge and understanding of scientific theory, our curriculum has an integrated working scientifically component and a clear focus on literacy and communication that seeks to develop students' confidence in articulating their scientific ideas.
Year 7 Learning Journey
Year 8 Learning Journey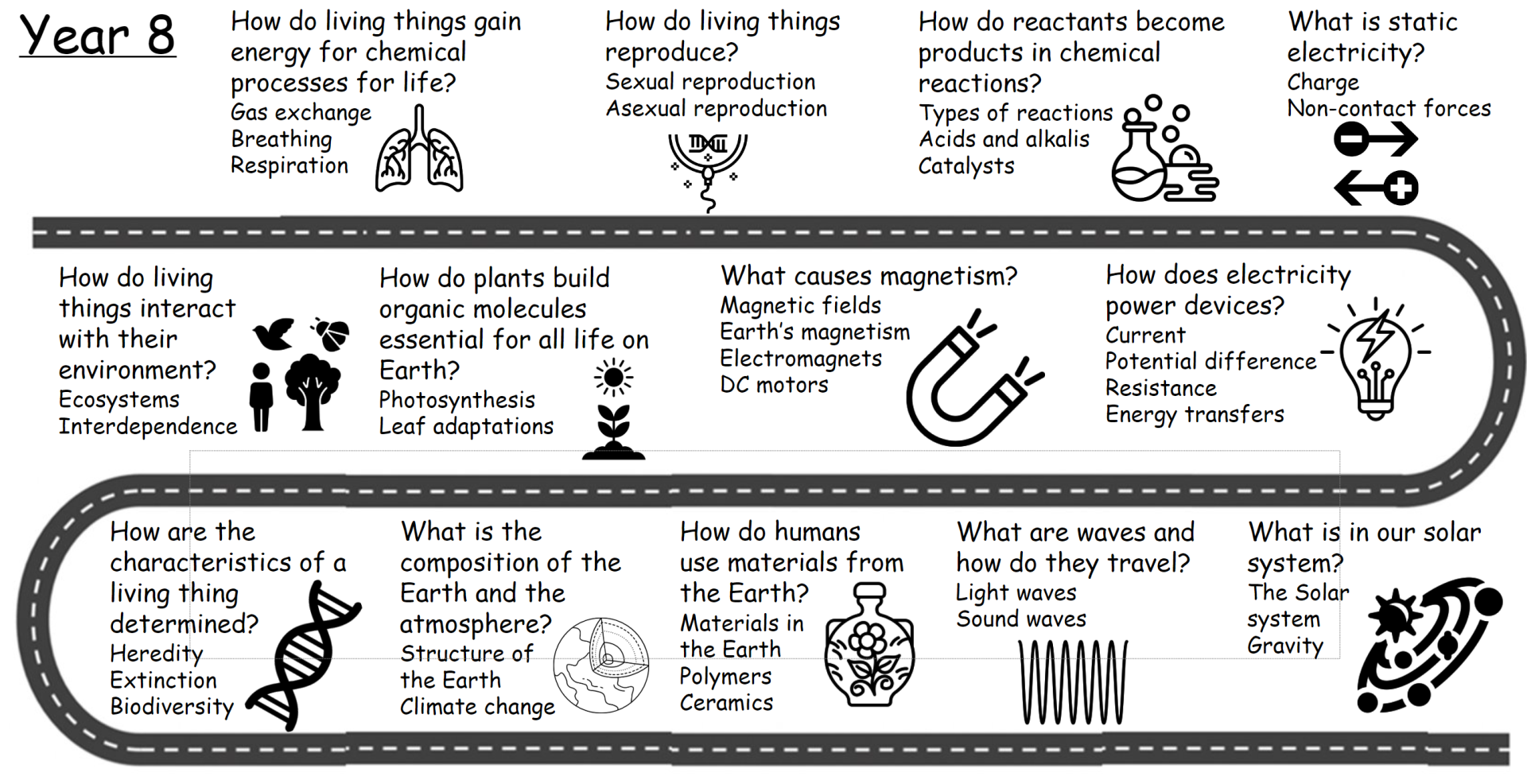 Year 9 Learning Journey
Key Stage 4 Journey
GCSE Science Courses & Examinations
AQA Combined Science: Trilogy (8464) – most pupils.
A combined science qualification or 'double award', covering biology, chemistry and physics to give the equivalent of TWO science GCSEs
Excellent preparation to study many science courses after Key Stage 4
Accepted for A level courses
Separate Science Course
AQA Separate Sciences
GCSE Biology (8461), Chemistry (8462) and Physics (8463) gives THREE GCSEs
Provides an excellent foundation for A-level
Examinations
When: All exams take place at the end of the course in Year 11.
Question types: multiple choice, structured, closed short answer and open response.
Tiers: Foundation; GRADES 1-5 and Higher; GRADES 4-9.
Marked on a 17 point scale. 9-9 is the highest, 1-1 is the lowest.
Weighting: the papers are equally weighted. Each is worth 16.7% of the grade and has 70 marks. All students will take six papers, a Paper 1 and Paper 2 in Biology, Chemistry and Physics.
Combined Science: All examinations are 1 hour and 15 minutes.
Separate Science: All examinations are 1 hour and 45 minutes.
Year 10 Biology Learning Journey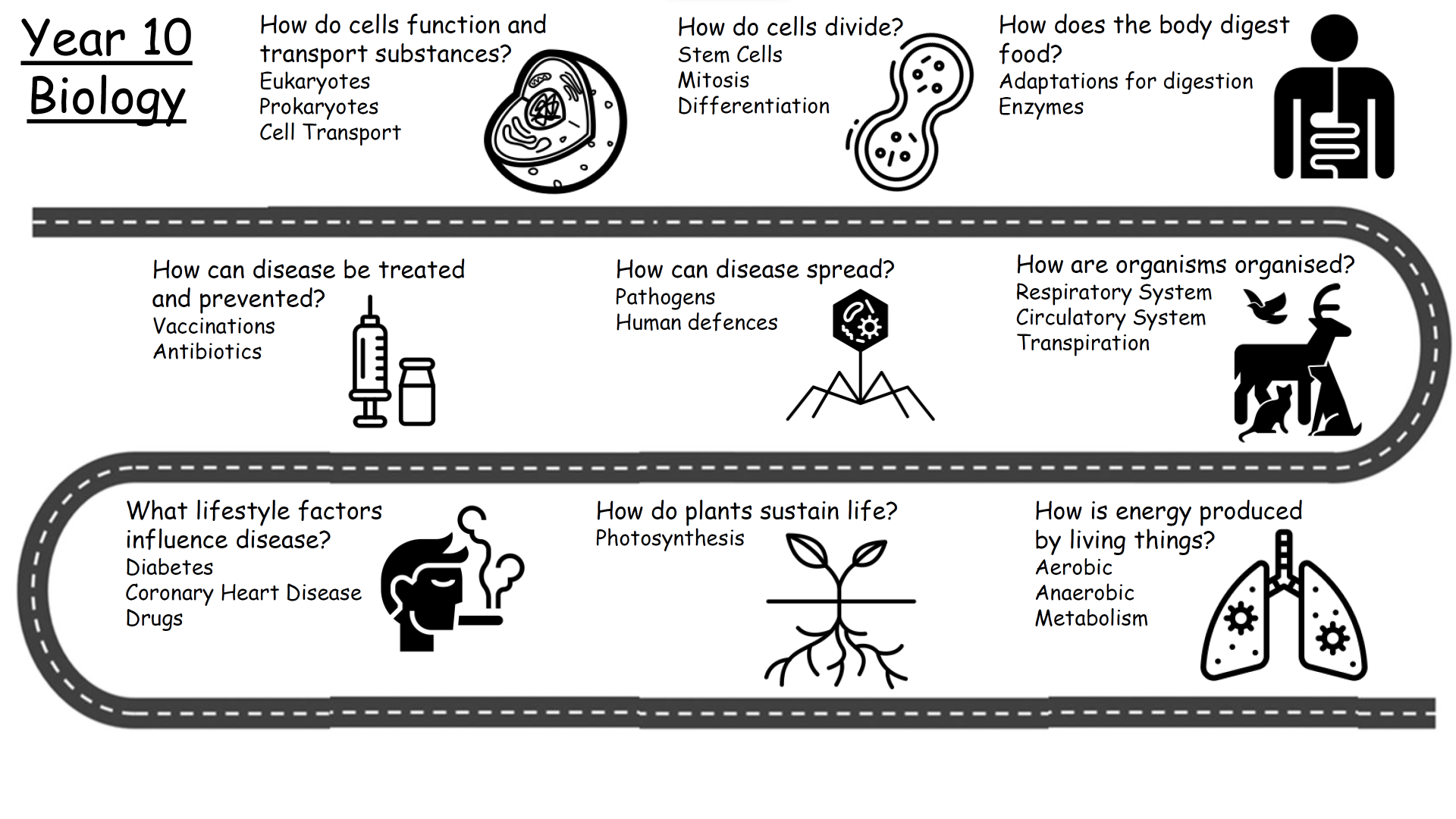 Year 10 Chemistry Learning Journey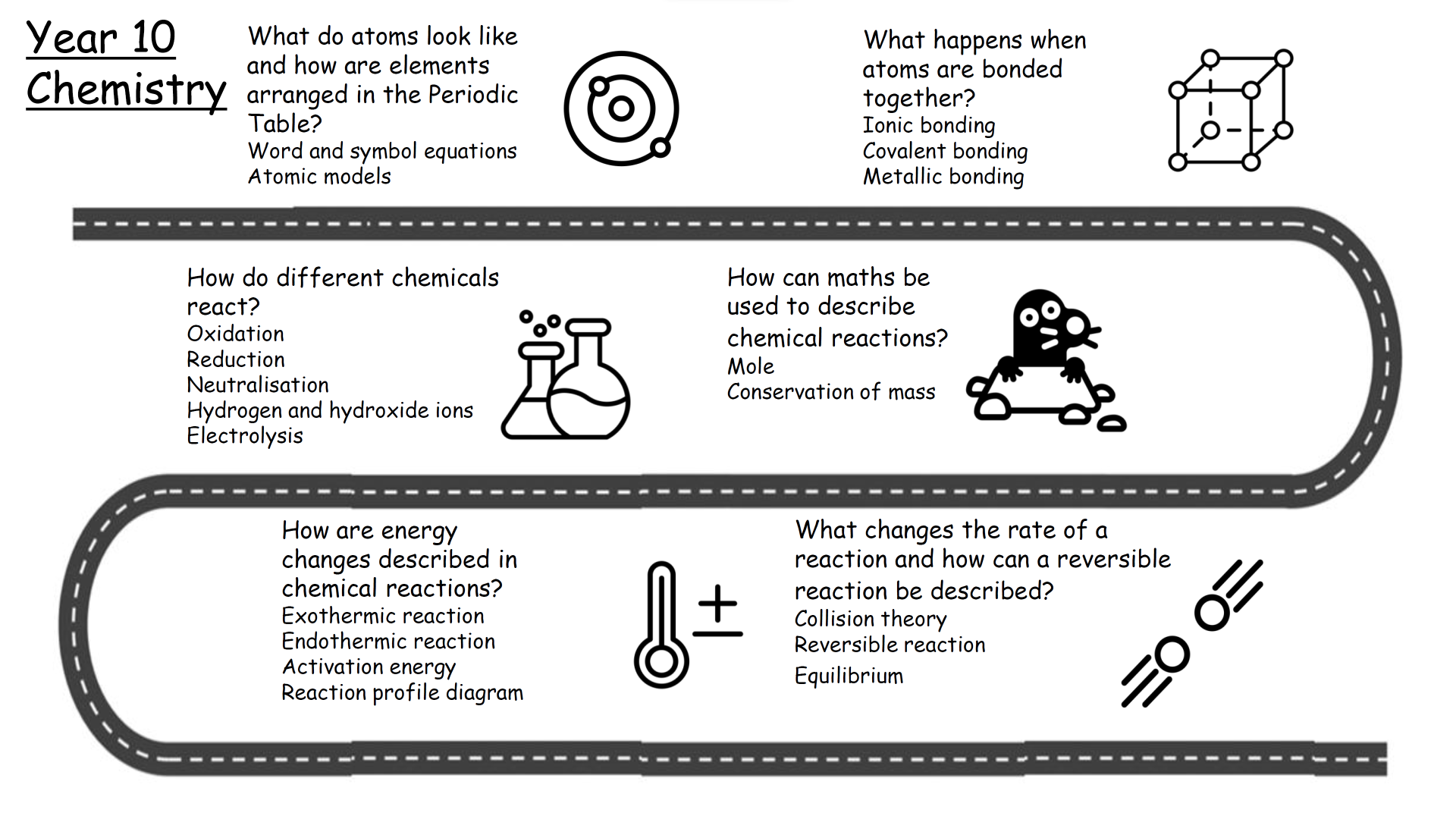 Year 10 Physics Learning Journey
Year 11 Biology Learning Journey
Year 11 Chemistry Learning Journey
Year 11 Physics Learning Journey
Revision Help