English Department
At Shavington, our curriculum is based around more than academic success; we aim to develop the character of our pupils through 9 key values which are an integral part of everything we do both inside and outside of the classroom.
Pupils are encouraged to be ambitious in their approach to tasks and to show resilience at every step of their learning journey. In nurturing a safe environment in our English classrooms, pupils feel confident when contributing to class discussion and sharing their work with peers and this is proven to have a positive impact on attainment.
Many of the English schemes of learning focus on current affairs and aim to develop the cultural capital of our pupils in preparation for the wide range of topics they could face as part of their GCSE study. We also carefully choose our class reading material to allow us to promote tolerance of others' viewpoints and ideas and pupils also learn to be respectful of differing viewpoints through structured oracy discussions around a wide range of topics.
Above all, pupils at Shavington take pride in their work and thoroughly enjoy the mix of creative and analytical tasks on offer to them throughout their learning journey.
English Learning Journey
Year 7
Year 8
Year 9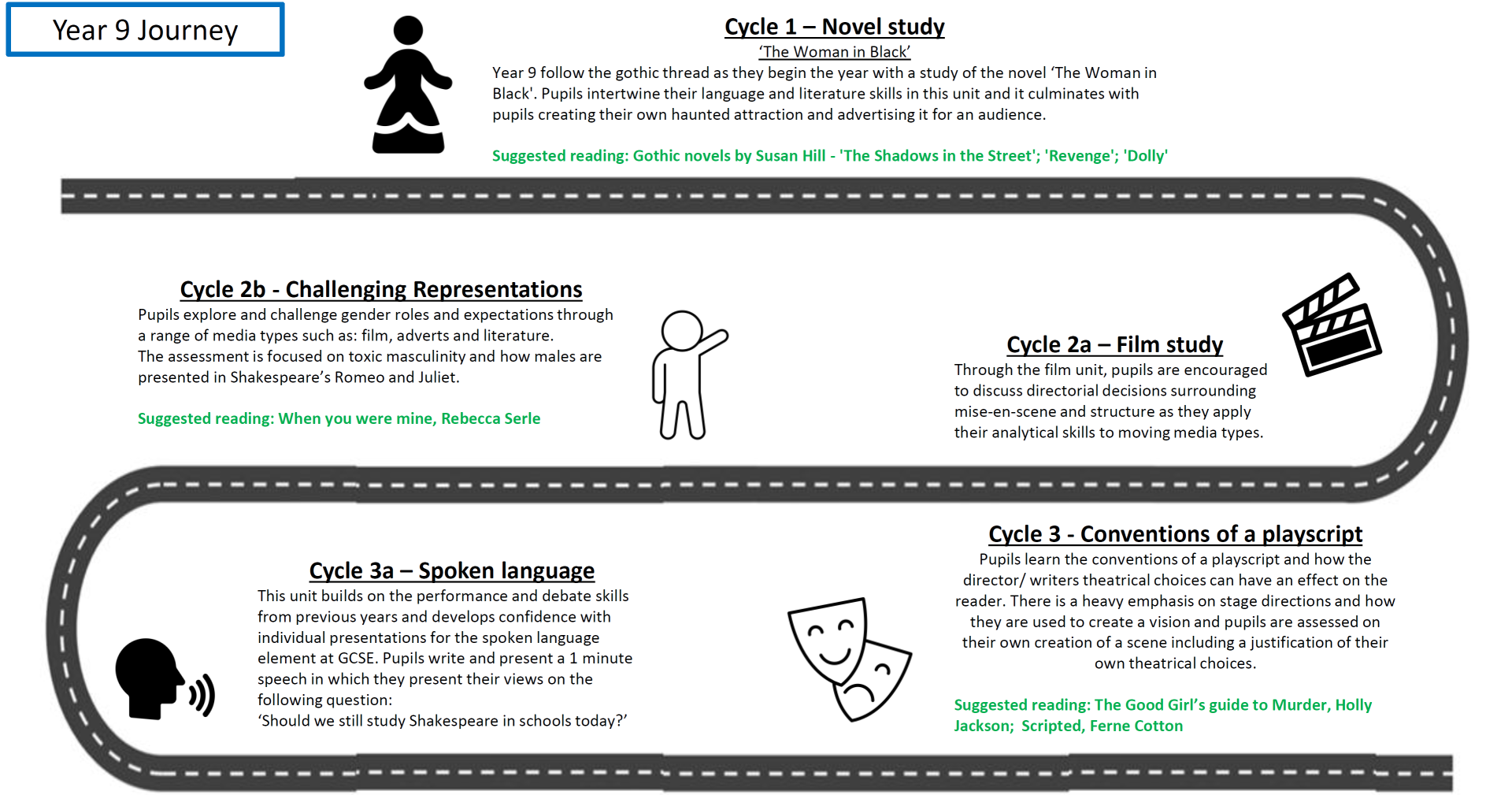 Year 10
Year 11